NEWS:
Residents at the Dulwich Almshouse knitting for premature babies
13 December 2018
A group of knitters based at the Dulwich Almshouse Charity (DAC) are helping to keep premature babies at the Kings College Hospital warm with gorgeous handmade blankets, clothes and soft toys.
Members of the group knit, crochet, patchwork, embroider and sew, sometimes working on projects together.
The doll-sized blankets keep the babies' cosy in their incubators; and the soft teddies are often used to keep their tiny heads cushioned against their feeding tubes. When the babies leave hospital, they take the clothes and other items home with them, so a steady supply is needed by the Neonatal Unit.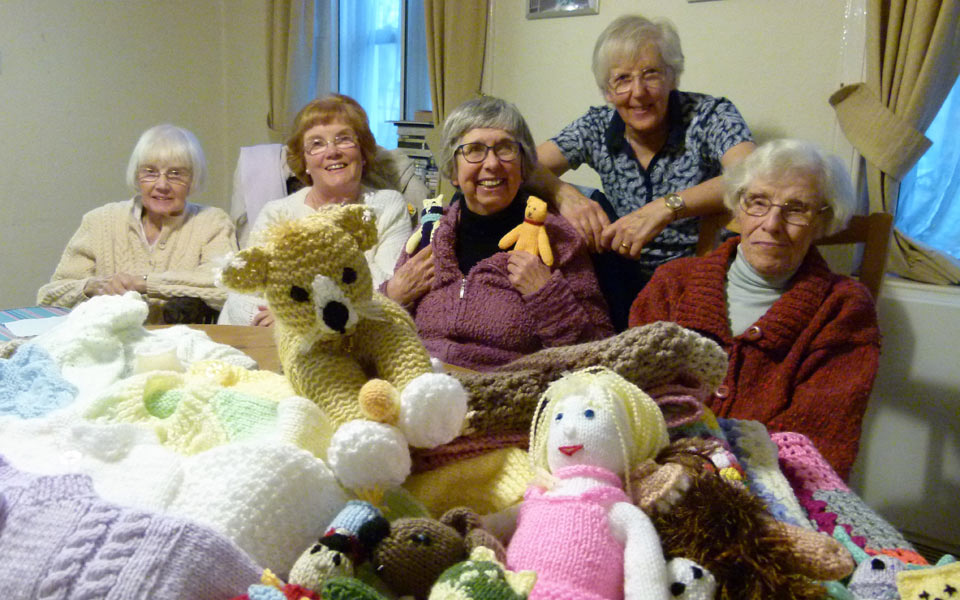 Keen craftswoman Sheila Grantham says she started making blankets for the hospital after lengthy stays there in 1988 and 2001 for two hip replacements. 'I wanted to give something back after the care I received'.
Sheila then started a weekly knitting group with her friend Freda Neville.
At the time Freda was recovering at home a serious car crash, when Sheila suggested knitting to help keep her busy 'I could already knit but Sheila's encouragement is what got me into it'.
Many people have joined the group over the years, but the core members are Sheila, Freda, Gwen Hickman, Jean Ball, and Peggy Ball.
The women all met each other while living at the same block of flats, Dawson's Heights in East Dulwich in the early 1970s.
Sheila has since relocated to live at the DAC's almshouse on College Road, Dulwich Village, and Freda and Gwen are in the process of moving into the almshouse as well.
The group is as much about friendship as it is about the knitting. 'It's sociable', says Peggy. 'I like coming to spend time with my friends each week'.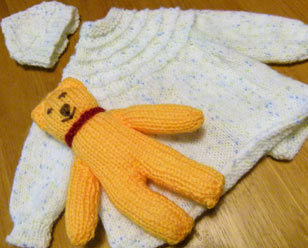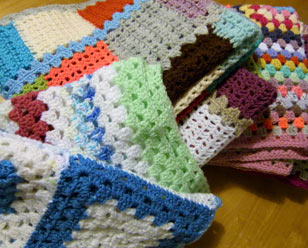 The group enjoy putting their talents to good use and knowing that the items are going to people who will appreciate them.
Freda says 'When the babies are born so early their parents aren't always prepared for them, and they don't have clothes small enough for them to wear. Some of the babies are only a few hundred grams when they're born. The parents are so pleased to be able to take the clothes home too'.
As well as supporting the Neonatal Unit, the group also makes full-sized knee rugs for other patients at the hospital and donate their products to fundraising events held by local charities. They're hoping to find somewhere local to display some of their work as well.