Partnerships at JAGS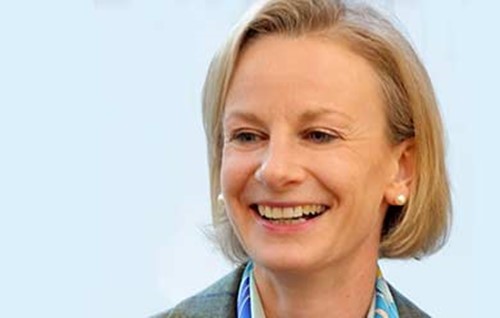 Alex Hutchinson, Headmistress
At a time when independent schools have come under political pressure to form partnerships, I have been proud to lead a school that has long established schemes, developed because they are the right thing to do – not because we are trying to justify ourselves to external forces. Other schools use us as model to build their own schemes.
However, we have focused here on new projects developed in recent years, answering the needs of young people in 2019. I am extremely grateful to my colleagues who have built upon opportunities and offered their time and energy to grow our outreach work in this way.
For more information, visit the partnerships page on our website, or contact marketing@jags.org.uk.
Partnership programmes
JAGS funds an independent charity which teaches history of art to pupils from lower income families. Art History Link-Up's mission is to provide an opportunity for students from diverse backgrounds to learn about and have direct access to visual culture and to open up career and further education choices through the gaining of accredited qualifications. Pupils are taught in London galleries including the National Gallery and the Wallace Collection.
Sharing teaching resources
JAGS regularly teaches students from other schools, dependent on need. Its classics department has a long-term relationship with The Charter School in this way. This year, also it has extended outreach to pupils from St Saviour's and St Olave's School who are studying computer science A level at JAGS as they were unable to provide teachers for the course at their own school.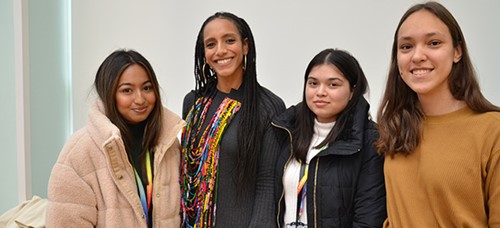 Girls in Education event
In September, JAGS held two weeks of events celebrating girls in education. 2019 marks the 400th anniversary of Edward Alleyn's charitable foundation, The College of God's Gift, without which Central Foundation Girls' School, James Allen's Girls' School and St Saviour's and St Olave's School would not exist as they do today. All three girls' schools joined together for a variety of events to explore what it means to be a female in the 21st Century. Speakers included Dr Maggie Aderin-Pocock, Emma Barnett and Caroline Criado-Perez. Pupils also devised a contemporary dance performance working with female collection Feet off the Ground.