Partnerships at Alleyn's
Our Founder, Edward Alleyn, was passionate about making a lasting difference to the lives of others in his community. His generosity and vision created a legacy that, 400 years later, continues to benefit organisations and individuals from different generations and backgrounds across London.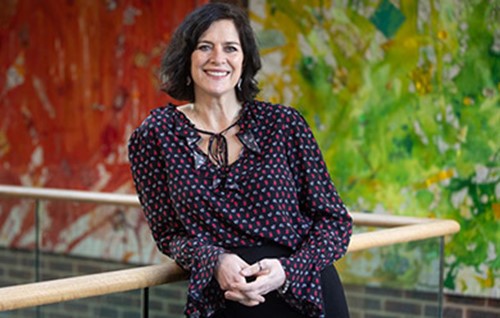 Jane Lunnon, Head
Today, and every day, we strive to honour this legacy at Alleyn's. A key component of our vision for co-educational excellence is to build genuine partnerships and to provide opportunities for our pupils and staff to make a positive difference to the world around them. The Junior and Senior School participate in projects near and far; connecting with partners in local primary schools, charities and homes for the elderly with warmth and enthusiasm. They reach out, and are enriched in turn.
As well as striving to be a force for good in our community, we are also passionately committed to making an Alleyn's education accessible to children who might flourish here but whose families may not be able to meet the fees. I am delighted to say that, currently, 10 per cent of our Senior School pupils receive significant means-tested help with fees, and for the majority that means their families pay no fees at all. Over time we aim to increase this figure to at least 20 per cent of pupils, and hope that eventually each and every child for whom Alleyn's is the right school will be able to come and to flourish here, irrespective of family finances.
I am delighted to introduce three summaries of our work within the local area. If you are interested to learn more, do take a look at our Community & Partnership publication.
Finally, please get in touch with us at partnership@alleyns.org.uk if you have any thoughts or questions. We would be happy to hear from you.
Partnership programmes
Alleyn's Year 12 students design and deliver specialist teaching schemes to suit individual primary schools' needs. Subjects offered include animation, art, dance, drama, music, science and sport, and Alleyn's eight partner schools are based in and around Dulwich, Peckham and Norwood. This programme reached the finals of the 2019 Goldsmith's Award which recognises outstanding outreach work within schools. Over 70 Alleyn's students take part; many say it is the highlight of their week.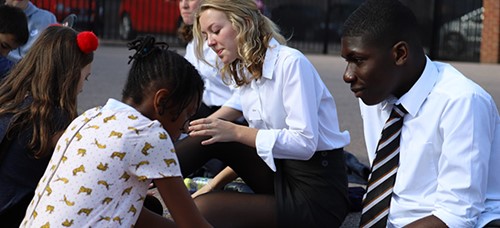 Alleyn's is committed to sharing its facilities with the community, either without charge or at a significantly reduced cost. It provides nearly 1500 hours of access each academic year, with a large proportion allocated to local state school partners who use facilities for PE lessons, sports days, forest school, music and drama performances and more. The school also welcomes a variety of other organisations including local youth and sports groups, orchestras and scout groups.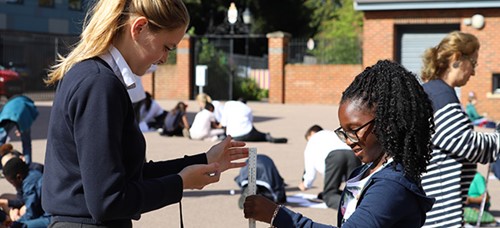 Volunteering is a way of life at Alleyn's. Projects include Year 12 students helping local Year 5 pupils improve their literacy skills through the innovative Rhythm for Reading scheme. Over 50 Year 11 pupils give up their mornings to mentor children from twelve local primary schools at Southwark Community Education Charity's Saturday Maths School. Lower School pupils partner with elderly people with dementia at a nearby care home, exploring arts and crafts and getting to know each other. This intergenerational project provides positive interaction for the senior residents alongside powerful learning experiences for pupils – the kind of mutual benefit that is the essence of good partnership work.