Discover 400 years of The Dulwich Estate
Our neighbourhood has a fascinating history. Find out about The Dulwich Estate and how it has changed over the last four centuries.
Georgian Dulwich
By 1700, London's population had reached half a million and there was an increase in enterprise, manufacture and trade. Dulwich experienced a property development surge driven by those seeking attractive living, within easy travelling distance of the city.
1739: The Almshouse is rebuilt
The east wing of the Chapel was rebuilt specifically to house the poor. The rebuilding was completed in just 11 months.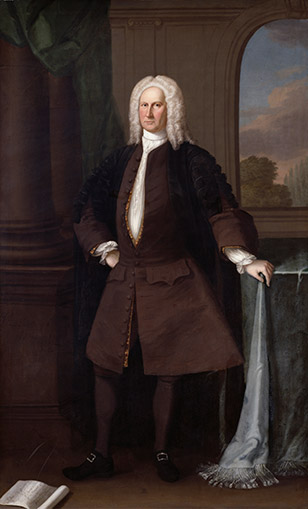 1741: James Allen's gift supports new schools
James Allen was Warden and Master of the College of God's Gift from 1712 to 1746. In 1741, in line with Edward Alleyn's  wishes to provide education, Allen gave the College six houses in Kensington, the rents of which were to be used in establishing two small schools in Dulwich. One was for boys, the other for girls – which later became James Allen's Girls' School.

Picture credit: Dulwich Picture Gallery
1775: Post and bars appear on the Green
Some of Dulwich's many new residents asked the College for permission to enclose the Green surrounding their houses. Posts and bars were installed, now a distinctive feature of Dulwich Village, and later replaced by chains.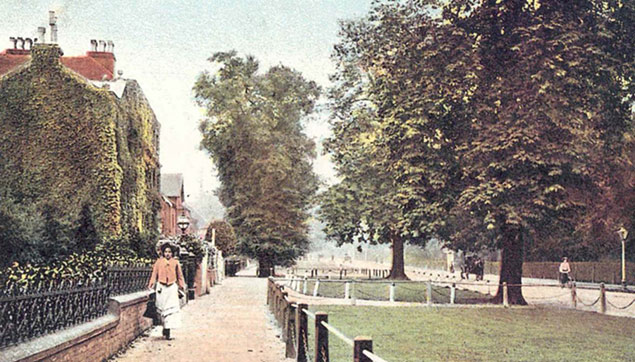 1780s: Dulwich Village becomes a commercial hub
As the population of Dulwich grew, so did the demand for shops and services. Dulwich Village became the centre of commercial activity and between 1780 and 1820, several small shops were built – including butchers and bakers, a post office, job masters, wheelwrights and shoeing smiths. The sociable new society required meeting places and a number of inns and ale houses sprang up, including The Crown and The Greyhound – then separate premises, attracting very different clientele.