NEWS:
What is happening in Dulwich Woods
14 March 2022
Dulwich Woods is a mosaic of ancient semi-natural woodland comprising historic 'coupes' of trees which have been managed for centuries. Hence the different area names like Low Cross Wood, Rock Hill, Upper Dulwich and Hitherwood.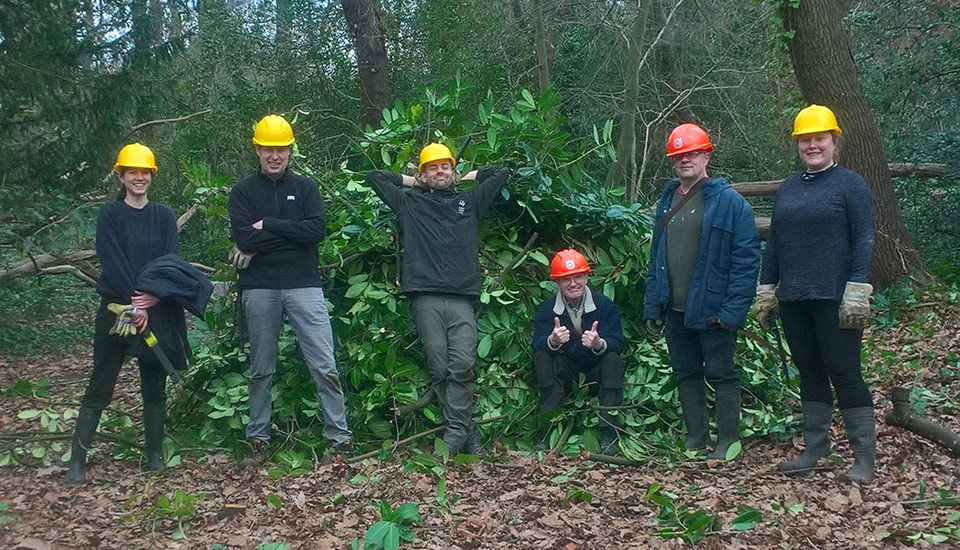 Ancient woodland close to the centre of a capital city is rare, and is of immense importance to the landscape and biodiversity.
Work by the London Wildlife Trust is part of an ongoing important programme with the Estate which seeks to balance protecting this heritage with managing and maintaining access. This isn't for producing timber as undertaken by Victorian woodmen wielding bill hooks. Instead local volunteers are removing highly disruptive cherry laurel and dead-hedging to prevent trampling of roots and to help natural regeneration.
There has been an enormous increase in footfall since the start of the pandemic, as people and pets take advantage of reconnecting with nature, so this work is essential.
Clearing evergreen laurel within the woods may appear quite severe, but regular maintenance can keep it in check whilst native saplings, shrubs and ground flora re-establish, providing a more secluded layering of understorey vegetation characteristic of natural woodland.
Retaining features such as dead wood and standing monoliths is also needed to conserve wildlife such as stag beetles, for which the Great North Wood is of national importance.
Elsewhere on Lapse Wood Lane and adjacent land, new trees and hedging will be planted as part of efforts to increase and connect biodiversity throughout the Estate.
If you'd like to get involved with conservation work get in touch with awright@wildlondon.org.uk