NEWS:
Village Books shortlisted for national award
17 March 2021
Local bookseller Village Books in Dulwich has been shortlisted for regional Best Independent Bookshop of the Year award.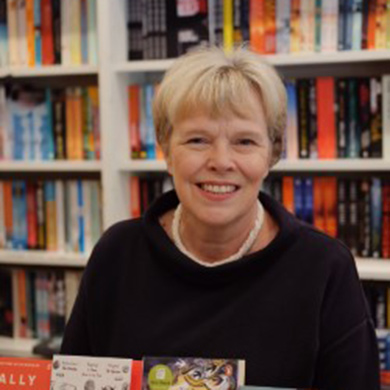 Hazel Broadfoot
It is one of the British Book Awards 2021 which recognises small presses, authors and booksellers as vital to a thriving publishing sector.
Owner Hazel Broadfoot said:
"I'm delighted with this nomination. It has been a really hard year, yet we have continued with our talk series online, made our website transactional and worked with LinkAge and direct with individual customers to get books delivered to doorsteps. Our business will come out stronger. I cannot wait to welcome back customers from 12 April."

Find out about a series of live-streamed author events throughout March and April at
village-books.co.uk/events. A click and collect book selling service is also available.

Regional winners will be announced soon and national winners will be announced in May.