NEWS:
Sydenham Hill Wood needs your help!
08 April 2022
Sydenham Hill Wood is a nature reserve loved and used by many – but that popularity comes at a cost. As visitor numbers soared by 80% in the 2020 lockdown, heavy footfall has taken its toll on the woodland.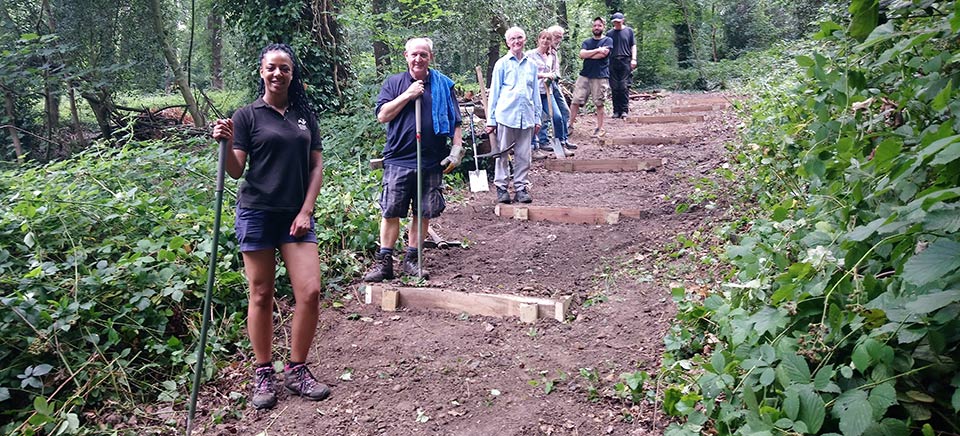 London Wildlife Trust needs your help to restore over 300 metres of the main path network in the wood, helping to protect sensitive ground flora and the undisturbed areas of the wood that wildlife such as nesting birds and hedgehogs rely on.
London Wildlife Trust needs to raise at least £50,000 via The Big Give's Green Match Fund for this high priority work in Sydenham Hill Wood. The Big Give & The Dulwich Society will match donations up to £10,000, meaning your gift could be worth twice as much.
Restoring the paths is expensive - recent improvements cost £18,000 for 150m of path – so your support is incredibly valuable to protect this special place.
London Wildlife Trust's Conservation Officer, Sam Taylor will be leading two guided walks on Tuesday 26 April from 11am -12 midday and 2-3pm. To join, please meet Sam at Crescent Wood Road entrance opposite Countisbury. For further info on the walk please see: 'Come and See' - Sydenham Hill Wood needs your help! | London Wildlife Trust (wildlondon.org.uk)