NEWS:
Saving trees affected by storm damage
14 March 2022
Many trees, in particular evergreens like conifers, cedar and acacia, were damaged by Storm Eunice.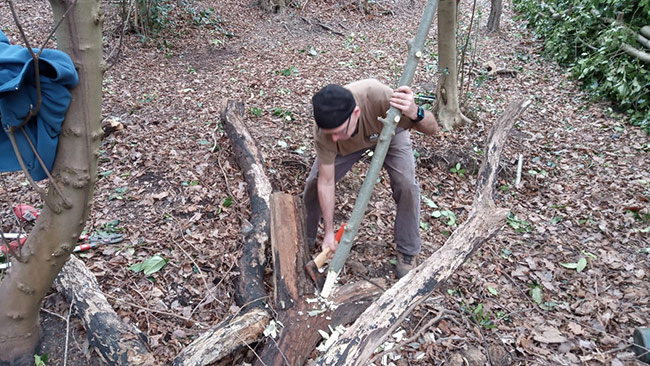 Creating stakes for dead hedges
Smaller trees might be saved by straightening and staking upright as they can form more root to compensate in time. Small trees that have completely fallen are less likely to be saved but its worth close inspection to see how much root is still intact. Sometimes a tree can be saved in the fallen position creating an unusual feature as they re-grow with the main stem lying on the ground.