NEWS:
New Village Orchard to open in September
21 June 2019
Residents and visitors to Dulwich may have noticed that Gallery Road is now home to a new apple orchard.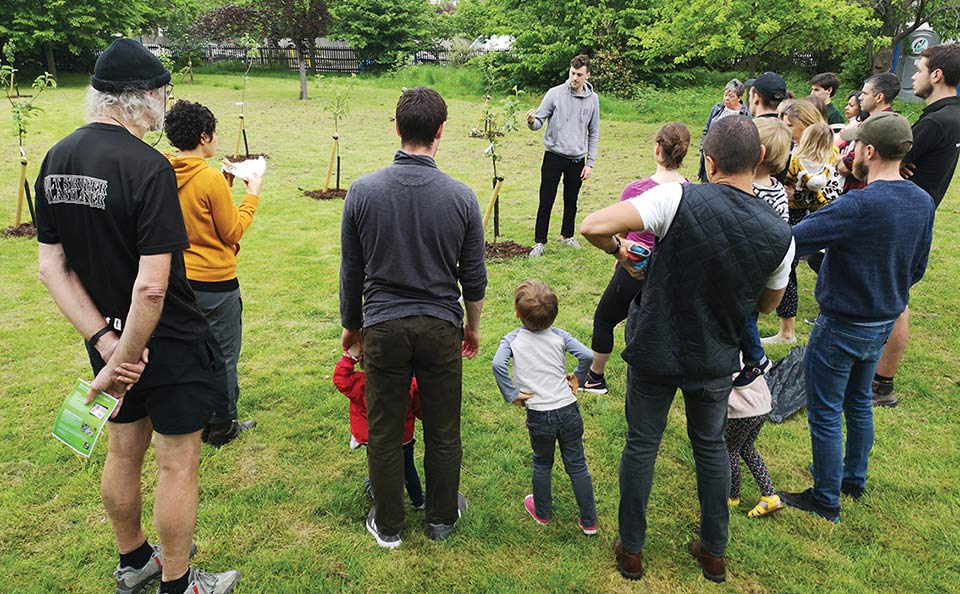 It has been taking shape since March when we planted the field next to the old
grammar school with 38 young apple trees, medlar and mulberry trees. A new gate for access on Gallery Road, hand-carved by Peckham artist Samuel Adams, has recently been installed. In the past few weeks, many people have helped develop the orchard. The team at The Dulwich Estate held a planting session with students from Alleyn's School and residents of the Dulwich Almshouse, to sow pollinating seed and help establish wild grass and flower meadows. Over 150 people joined in tree care activities, dill-planting and nature crafting activities with London Wildlife Trust at a pre-launch open day as part of Dulwich Festival.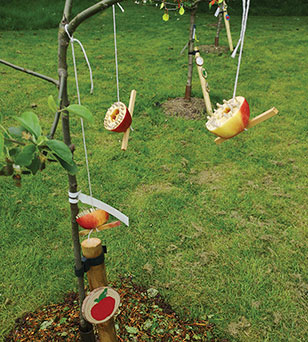 The Orchard Project, who work with communities to support new orchards, were on hand to share their expertise on
how to manage the trees in the first couple of years after planting. This event was part of a nature and educational enrichment programme – the result of a partnership between The Dulwich Estate and London Wildlife Trust. Village Orchard opens 1 September.
Go to wildlondon.org.uk to find out more.