NEWS:
New safer route for school cyclists and pedestrians
17 September 2020
The Dulwich Estate has worked with the local schools to improve cycling and pedestrian access to Dulwich Prep, Kingsdale and Dulwich College.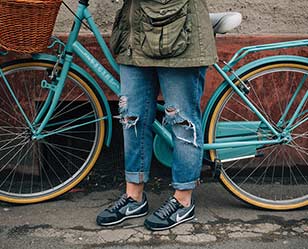 A shared cycle and pedestrian route has been created from the Dulwich Common junction of College Road through to Bowen Drive. The scheme will provide safer alternatives to cars and public transport and supports Southwark's Healthy Streets Initiative. 
The new route provides two-way shared access for both pedestrians and cyclists along the west side footway of College Road and along the south side footpath of Hunts Slip Road. The cycle lane will cross Hunts Slip Road at the pedestrian crossing, opposite Dulwich College gates. A series of footway markings will restrict cyclists speed to 10 mph.