NEWS:
Heritage Funding for Sydenham and Dulwich Woods
23 June 2023
The Dulwich Estate is working in partnership to support a dynamic new project to reunite the ancient and popular woodlands of Sydenham Hill Wood and Dulwich Wood in south London.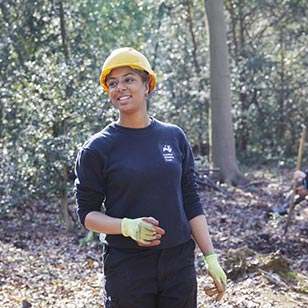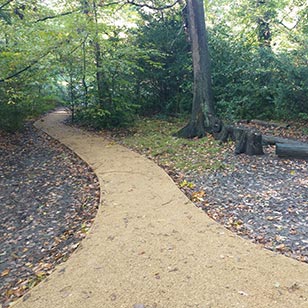 The project, spearheaded by London Wildlife Trust, will bring together the two ancient woodlands, while delivering a host of physical improvements and public benefits to this much-loved local resource and green space, which received over 300,000 visitors in 2020. It will lead to a better understanding of how the woods could be conserved and improved. The aim is that it becomes more welcoming and accessible to a wider range of people. At the same time it must continue to enhance habitats for wildlife. The National Lottery Heritage Fund has awarded initial funding of £108,365 to the Trust to support development plans, with further partnership funding from The Dulwich Estate and Southwark Council.
The Trust's plan for the woodlands has two stages: a one-year development phase starting now, followed by a three-year delivery phase. During the development phase, the Trust will produce further plans for future activities within the woods, particularly involving underserved local communities, by introducing new volunteering opportunities, a learning programme for schools
and families, and a community outreach programme.
Public consultation with the local community will take the form of taster events, guided tours, and listening exercises.
Simone Crofton, The Dulwich Estate Chief Executive said:
"This ancient woodland is home to a rich array of plant and animal life. It is also a treasure on the Dulwich Estate which we have cared for, over centuries. We must continue to look after it and are thrilled that London Wildlife Trust are leading on this new environmental project, with the backing of The National Lottery Heritage Fund and the Estate."