NEWS:
Happy Birthday La Gastronomia
15 September 2023
The long-standing West Dulwich favourite celebrates a milestone.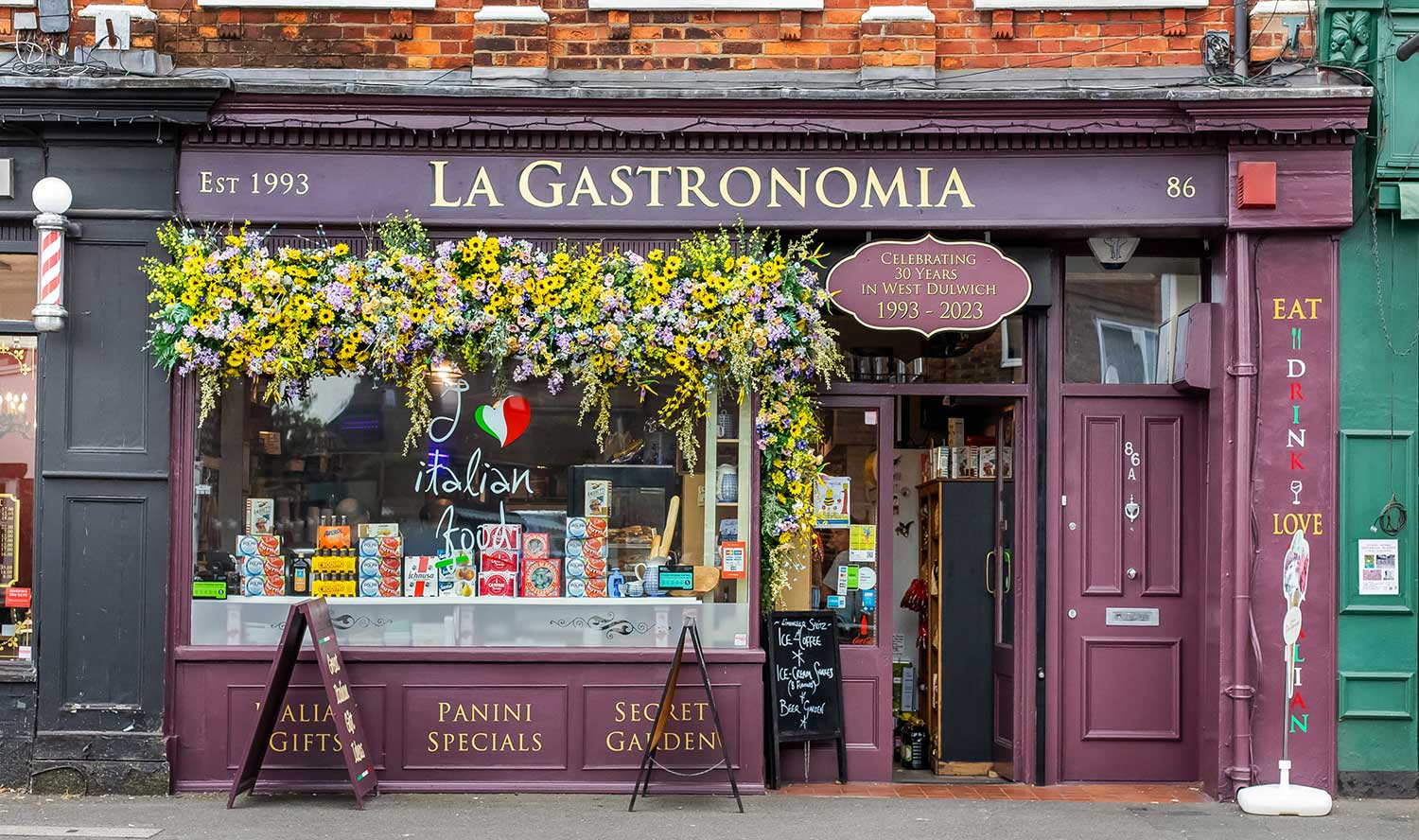 This local Italian delicatessen celebrates 30 years in the area this year. Owner Ivano prides himself on serving the best of Italian produce. Specialities range from anti-pasti, cured mean and cheese, to breads, coffee, wines and spirits and take-away prepared meals. We wish everyone at La Gastronomia many happy returns.
Owner Ivano Policano says: "Thank you to the local community of Dulwich for supporting me through all these years. I still have customers coming through my door that came on the first day of opening, and their children who now have their own their own children. Thank you. I wouldn't be here without you."
86 Park Hall Road. Contact info@lagastronomia.co.uk