NEWS:
Happy Birthday Hotpod Yoga
12 March 2020
Hotpod Yoga Dulwich is celebrating its first birthday. Vinyasa flow classes are heated to 37 degrees and held inside an inflated purple cocoon of dim lights with aromas of lavender, orange and bergamot. We had a chat with one of their yoga teachers, Jofie, to find out a little more about the classes she teaches.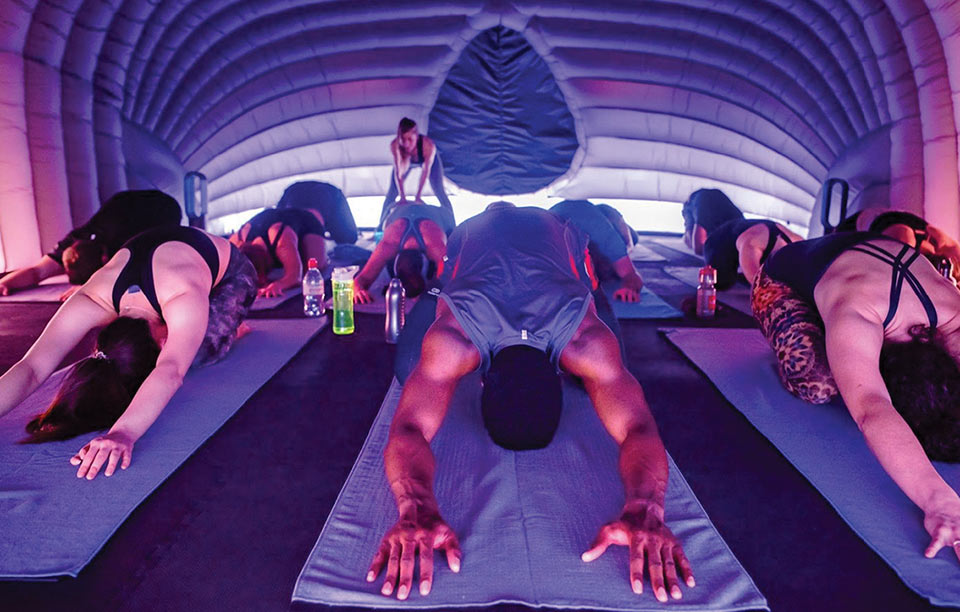 What makes Hotpod different?
It's so welcoming and warm - a space where you can switch off and I really feel the deep levels of focus in class without any of the usual distractions or sounds of London life. I love to see the relief and release the heat offers students when we pause for relaxation.
How would you describe your teaching style?
Steady and dynamic. I put a lot of emphasis on breath and subtle movements within postures to help build a deeper awareness of the sensations of the body, ultimately hoping to help people feel more connected, grounded and empowered.
Any tips for first timers?
Take your time and always come back to your breath - never worry about what anyone else is doing. All classes are suitable for beginners so just take it step by step.