NEWS:
Friday Sari Project opens a new concept store in Dulwich
31 May 2018
New pop-up lifestyle shop, Friday Sari Project, is offering an immersive experience in Indian and Sri Lankan culture in Dulwich. It will span fashion, lifestyle, art, film and talks.
Friday Sari Project founder Mehala Ford was first inspired by modern ways to wear sari. She sought talented designers from around the world with skills developed over many generations. Her shop, which will be open from June to December 2018, will transform a former car showroom, to offer a range of carefully curated products and experiences.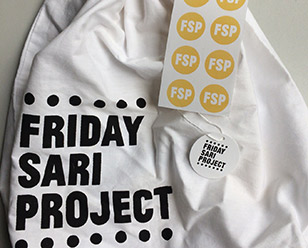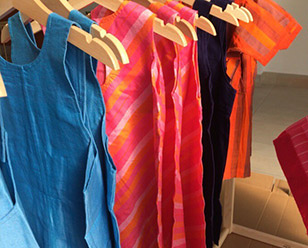 "We are looking forward to offering a multi-faceted space and drawing visitors to enjoy the delights of Dulwich. Living in Peckham, it felt natural to set up in the area local area. Dulwich Village is in the heart of some of the most diverse, creative and vibrant areas of South East London, with Peckham to the north and Brixton to the south."
Mehala Ford
Brands available will include Lovebirds and NorBlack NorWhite from India, Maus, KUR Collection and Barefoot from Sri Lanka and Tiipoi, Badger Badger and Kangan Arora from London.
There was a sociable opening evening on Thursday 21 June followed by a colourful opening weekend on 23/24 June featuring storytelling and art activities for children.
Friday Sari Project will open Wed - Sat 10am - 6pm and Sun 11am - 5pm.