NEWS:
What's happening - September 2019
18 September 2019
New to the area...
I am delighted to be welcoming a number of new businesses to Dulwich. We have some excellent operators coming in to the area which offer services ranging from well-being to retail shops. These will be joined by some new cafés and restaurants later in 2019/2020. We have a strong independent focus. So I am delighted to welcome the likes of the Peachy Goat (subject to planning consent) to Herne Hill, Mems Barbers and Women's Health Dulwich to West Dulwich and East of Eden Yoga Studio. The much awaited Dulwich Bazaar will shortly open its new restaurant in West Dulwich and SimplyFresh will be open for business in the next few weeks. We wish all new businesses every success.
Thank you to everyone who attended our recent Dulwich vision consultations to share views. These are helping to shape our plans for the local area. We will continue to work with you to deliver a local high street that meets your needs.
Do drop by the new orchard, I am delighted to see it being visited daily.
Simone Crofton,
Chief Executive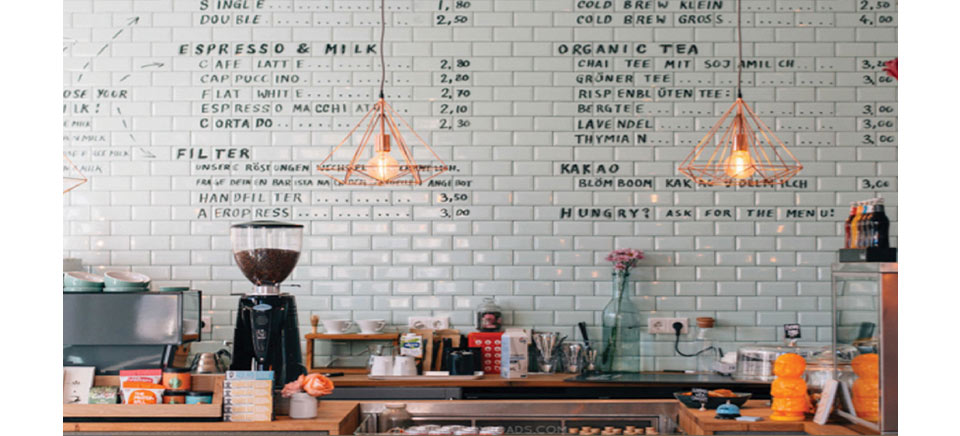 Peachy Goat – Half Moon Lane, Herne Hill
Peachy Goat is a plant-based café/bistro that prides itself on offering an entirely plant based, ethically and environmentally sourced food and drink menu. It uses local suppliers and plans a breakfast, lunch and dinner menu to be available at the site previously occupied by Mimosa. Peachy Goat aspires to be a small oasis inside the hustle and bustle of London, delivering a great vegan menu with passion and enthusiasm.
Alleyn Park Garden Centre, West Dulwich
We are excited at the prospect of moving round the corner to more visible premises, subject to planning, and will keep you informed as the process develops. These things take time but there is the planning process to go through as well as other parts of the jigsaw puzzle to ensure a smooth and successful transfer. In the meantime, we're still trading as normal from our existing home, and hope to see you very soon. Autumn is such a great time of year to plant trees, shrubs and all other plants … as well as spring flowering bulbs, of course. Visit us soon!
Karen Kidd, Managing Director and Proprietor.
Other shop news
A women's health clinic has opened on Croxted Road. Go to womenshealthdulwich.com for more information.
Fitting out has started at Dulwich Bazaar, sister branch to Peckham Bazaar which serves a very popular Eastern Mediterranean menu
25 and 27 Dulwich Village are also under offer. Watch this space for more news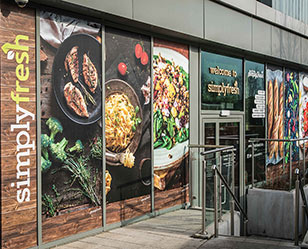 SimplyFresh, Dulwich
The grocer will sell fresh and baked goods, as well as newspapers. It offers organic and locally grown as well as branded produce. Opening date still to be confirmed, in October.
Behind the scenes …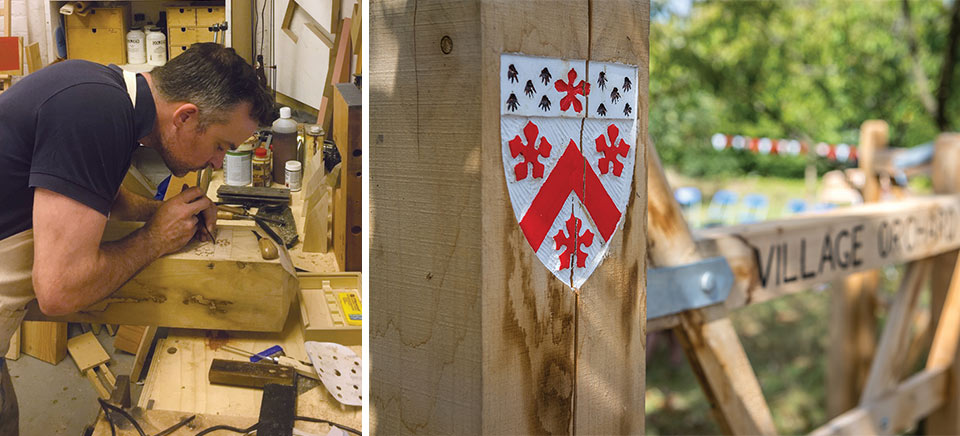 Peckham based artist Samuel Adams, hand carving Edward Alleyn's crest into the two new gate posts which are now installed at the entrance to Village Orchard. The crest is painted with natural pigments.
We've moved
The Scheme of Management Office, has moved
into The Dulwich Estate main offices across the road at The Old College. Opening times have been extended until 5pm weekdays. Appointments by advance booking, call 0208 299 1000.
We are delighted to announce that Dulwich Almshouse Charity will take over use of The Old Grammar School for social events for its residents, and associated community events.
Community consultation for Dulwich
Almost 200 people attended The Dulwich Estate consultation events held in West Dulwich and Dulwich Village in July.
Feedback on the development proposals put forward will be incorporated into the plans and the planning process.