NEWS:
Celebrating 400 Years: Dulwich Village orchard takes shape
13 March 2019
Planting will start in early spring on the new orchard in Dulwich Village.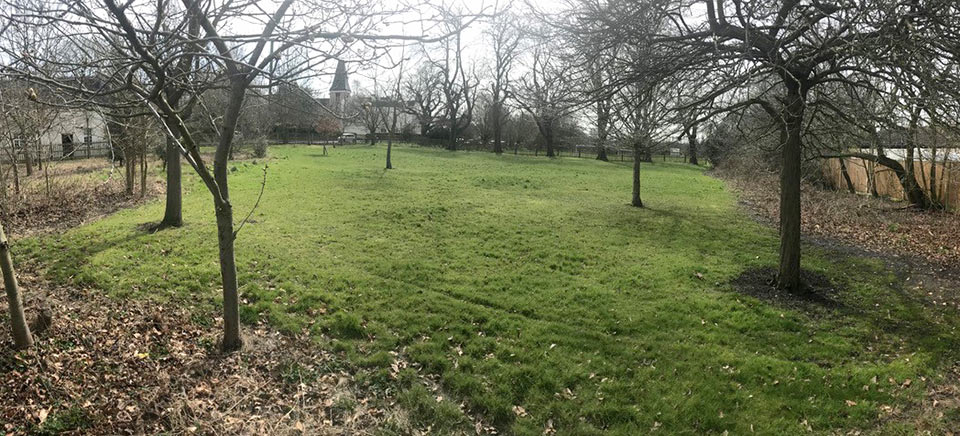 Planting will start in early spring on the new Dulwich Village Orchard. It will feature 37 heritage apple trees from the Brogdale National Collection in Kent, wildflower meadows and a new gate and seating area. The orchard will be created on the 0.3 hectares of land along Gallery Road next to the Grade II listed Old Grammar School building. Once established, the space will be used for educational outreach, fruit-harvesting and nature events, as well as a space to simply sit and enjoy nature.
The space, formerly The Old Grammar School playground in the 19th century, is currently often water-logged due to the clay soil. Existing shrubs and mature trees will be retained, and new distinctive strips of pollinator-attracting wildflower meadows will be sown. Almshouse residents and members of The Dulwich Estate team will be planting a mix of 400 bluebells, wild tulips, wild garlic as well as poppy seeds and hyacinths in early March. The apple trees have been carefully selected from the national fruit collection at Brogdale Farm, near Faversham. Renowned for having one of the largest fruit collections in the world, it is part of an international programme to protect plant genetic resources for the future.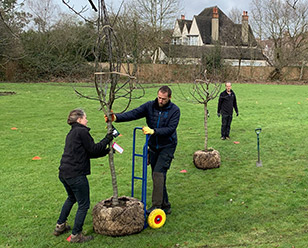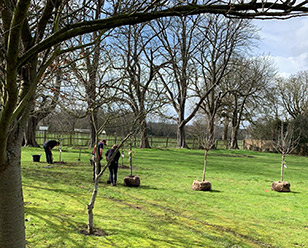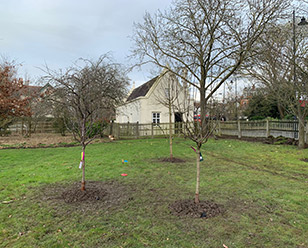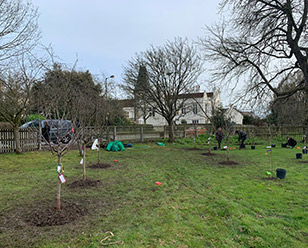 "We thought carefully how to mark our anniversary. We have looked after this green oasis in South London for 400 years. We want to create something which everyone can use for another 400 years, which continues our support for education and provides a legacy for the natural environment. An orchard can achieve all those things."
Simone Crofton, Chief Executive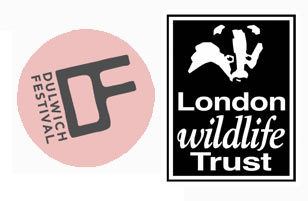 Join us at the new Village Orchard open day
Join us and the London Wildlife Trust for a spring orchard tree care event and picnic, at a new community orchard on Gallery Road. The orchard is being developed by The Dulwich Estate to mark 400 years of the founding of Alleyn's College of God's Gift at Dulwich.
At this family friendly event you can:
• Find out about the new orchard and how to maintain it. Find out how you can become involved with helping to maintain the orchard in the future. • Enjoy a fun filled day of nature-themed family activities with London Wildlife Trust. Activities will include bird box making, tree care and maintenance and spring bulb planting. • Learn about 400 years of Edward Alleyn's gift, The Dulwich Estate and The Old Grammar School Orchard. Bring a picnic and enjoy the site.
Free event
Village Orchard Open Day
Saturday 18 May 11-4pm
The Old Grammar School
Gallery Road
Dulwich SE21
Come to Village Orchard open day – Saturday 18 May
Join London Wildlife Trust at a pre-launch spring orchard event in Dulwich as part of Dulwich Festival. The new Village Orchard is being developed by The Dulwich Estate in partnership with the Trust, to mark 400 years of the founding of Alleyn's College of God's Gift at Dulwich.
Event programme
11:00 – 16:00:
Nature inspired craft and play activities for children. Activities will include:
Arts and crafts (making leaf crowns, painting and drawing).
Brightening up the orchard tree stakes with painted wooden slices and attaching them to the tree stakes.
Making bird feeders out of apples and sunflower seeds.
Nature and wildlife inspired games.
11:00 - 14:00:
Practical conservation session in the orchard where you will have the opportunity to:
Mulch and water the newly planted orchard trees.
Build a bug hotel to house the additional bugs that will be attracted now that the orchard has been planted.
Build a stag beetle loggery for this important protected species.
Plant dill, as Dulwich is the place where the dill grows.
12:00 – 12:45:
Guided walk of the Orchard and local green spaces learning how to identify trees in spring.
12:45 - 14:00:
Please bring lunch to the orchard and enjoy it in Dulwich's newest open space.
14:30 - 15:30:
Dulwich Wood Spring guided walk. Please meet at Sydenham Hill train station at 14:30 and join LWT for a walk around Dulwich Wood and Sydenham Hill Wood identifying wildlife in spring.