NEWS:
Dulwich Village Griffin Sports Ground to become first UK cricket ground with priority for women and girls
30 June 2021
The Griffin Sports Ground in Dulwich Village is to be restored as a top quality community facility for football and cricket, by a new charity that will run the picturesque south London ground with a focus on inclusive sport.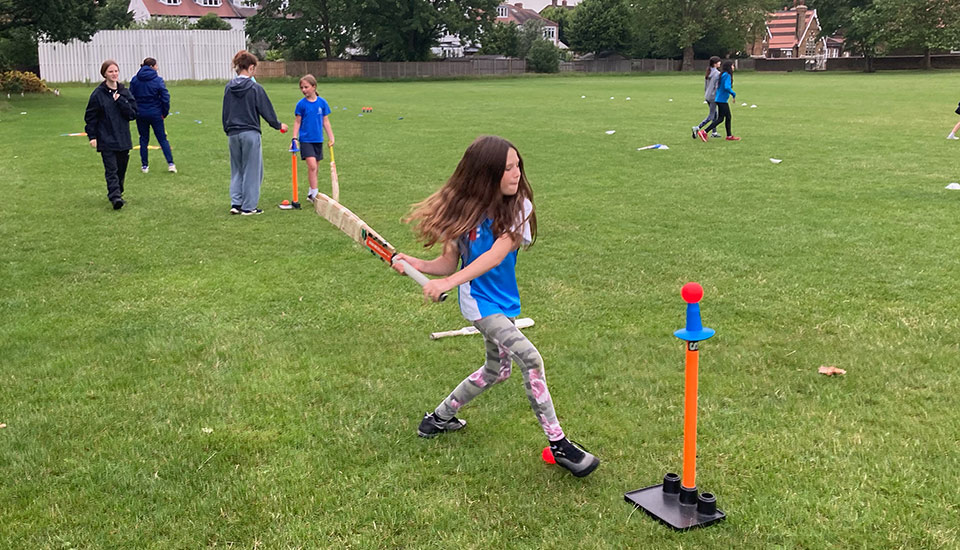 Following the agreement of a new 30 year lease with The Dulwich Estate, The Griffin will become home to Lambeth Tigers Football Club, which draws many of its players from communities where young people are denied access to good facilities, and to Dulwich Cricket Club's women's and girls' teams.
The Griffin will be the first club-standard cricket ground in the UK that will give priority to women's and girls' players and teams, and it will be Lambeth Tigers' first permanent home ground.
Simone Crofton, Chief Executive, The Dulwich Estate, said: "Dulwich is well-known for its outstanding sporting facilities which draw people from far and wide. We are delighted that Dulwich Cricket Club and Lambeth Tigers FC, and others, will use the Griffin Sports Ground to encourage a hotbed of young talent, and to promote new community sports opportunities for young people in girls' and women's cricket and football in particular."
The London Youth Sports Trust, a new charity established in partnership between Lambeth Tigers FC and Dulwich CC, will take over the management and lease of the Griffin later this year and invest in improving its pitches and facilities.
The Trust's mission is to provide much-needed sports pitches for children and young people deprived of good facilities, for women's and girls' cricket and football, and for pupils at local state schools. The Trust will welcome partnerships with other clubs, residents and community groups that share its objectives, and is inviting these groups to suggest ideas for making full use of the ground.
"The Griffin is going to transform the opportunities available in south London to two groups who are among those with most to gain from community sport: young people growing up with the extreme stress of living in high crime neighbourhoods but who deserve the best, and women and girls, who often take second place in sports grounds everywhere" said Stephen Grey, chair of LYST and a parent at Lambeth Tigers.
Lambeth Tigers, with support from Dulwich Cricket Club, is launching a fundraising appeal to allow it to invest in improving the facilities at the Griffin, which need restoration, and to offer them affordably to its target users. Supporters are encouraged to donate online at https://www.crowdfunder.co.uk/home4tigers.
The Griffin will become the home of the women's and girls' teams, who will have priority use of its facilities over men's and boy's teams. This is believed to be the first arrangement of its kind for a top-quality cricket ground in the UK.
LYST and the Griffin project have been established with substantial help and support from Sport England, the England & Wales Cricket Board, the Surrey Cricket Foundation, the Arts and Culture Foundation, the London FA, Mentivity CIC, and with advice and support from Southwark and Lambeth Councils, Football Beyond Borders, Nike, Unity FC, Nasaa FC, and the London Schools Cricket Association.

Other partners in the initiative, who will use the Griffin's facilities, include Girls United FA, a women and girls football club, Carnegie Cricket Club, a south London club with origins in the West Indian community, and several local state schools.