NEWS:
Dulwich Almshouse long-serving manager retires
17 December 2020
At the end of December, Shelley Miles will be retiring from her role as the scheme manager at Dulwich Almshouse Charity.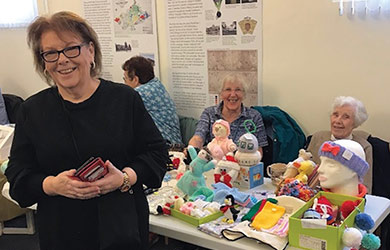 Shelley Miles, manager at Dulwich Almshouse Charity
Dulwich Almshouse Charity, is a beneficiary of The Dulwich Estate and currently provides an Almshouse for 15 residents in the heart of the village. Shelley has worked for the charity for 9 years supporting the residents of the Almshouse with their day-to-day needs and ensuring they are able to live independently for as long as possible. She will be hugely missed by the Almshouse residents and colleagues at both the charity and the Estate. We are grateful to Shelley for all her work and wish her the best of luck as she takes time for herself.