NEWS:
Dulwich Almshouse Charity welcomes new Chair of Trustees Martyn Craddock
16 September 2020
The local charity that provides sheltered accommodation for elderly people in need, has a new Chair of Trustees. Martyn Craddock explains his role and the work of the organisation.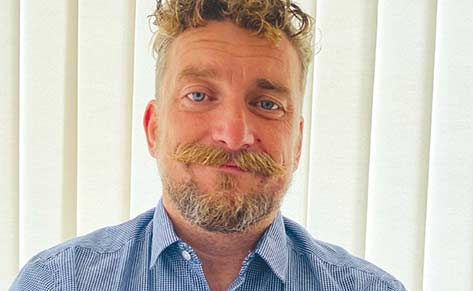 Chair of Trustees Martyn Craddock
What is your role and background?
I recently became Chair of the Board of Trustees of the charity. I have been a trustee since 2014, appointed by St Luke's Trust in Islington where I used to work. Nowadays I am Chief Executive of United St Saviour's Charity, another historic but bigger Southwark charity that also provides almshouses as well as gives out grants to other Southwark charities.
Is the Dulwich Almshouse part of a national charity?
We are part of the National Almshouse Association which gives support and advice to its members, and campaigns on our behalf. More locally, we also have close ties to many other Southwark almshouse charities, sharing ideas and supporting each other.
How do you help people and their families?
Dulwich Almshouse provides everyone with a permanent reminder that our historic benefactor Edward Alleyn orginally helped older people from poorer backgrounds. He did not just focus on younger people through setting up his schools. Almshouses are actually the earliest form of social housing in the UK. They were traditionally built at the centre of most villages and towns so that older people remained visible to everyone and could stay part of their local community.
Our modern society still benefits from having people of all ages and social backgrounds living alongside each other, and Dulwich Almshouse is a perfect example of this. Residents have the additional benefit of being able to live independently near to their friends and family, but they can call on support from our dedicated Scheme Manager Shelley if needed, and build long-lasting friendships with their neighbours.
What are your priorities as incoming Chair of Trustees?
As beautiful and iconic as our almshouse building is, located right in the centre of Dulwich village, it was not built to accommodate residents living into their 90s and beyond. Whilst the homes themselves are warm, comfortable and safe and our residents love living there very much, the dwellings are relatively small for expectations of today's older generation, and they are inaccessible to people with mobility issues and other disabilities common in later years. My priority is to help the charity find an answer to this conundrum. We have some extraordinarily talented trustees on our board, and the staff within The Dulwich Estate to draw on; by working together we can hopefully provide an almshouse that is fit for purpose.
What is important for residents of the Almshouse?
If our residents enjoy long healthy and happy lives, they are able to live independently for as long as possible, they never feel lonely or isolated, they can have some fun and be part of village life, they feel safe and supported in their homes, and loved and respected outside of them, I think we will have done a pretty good job.
Who is it important to work with, to realise those priorities?
Everyone of us in society has a role to play in making life better for older people in our community, particularly those who come from more disadvantaged backgrounds. Dulwich Almshouse has a role in helping influence this through our deep connections and networks in the area, and working in partnership with local businesses, residents, schools and churches etc to help make this happen.
The Dulwich Estate already provides us with administration, governance and building maintenance expertise. By continuing to work in close partnership with them as the major landowners in Dulwich, this should hopefully help us unlock our potential to provide truly fit for purpose almshouses for the future.