NEWS:
Autumn tree-planting for Dulwich
21 September 2022
A new progamme of tree-planting throughout Dulwich will start in November this year.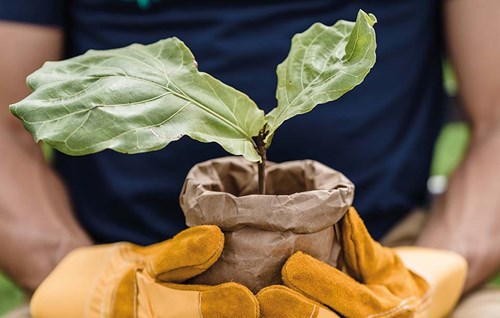 The Dulwich Estate, with the support of the Forestry Commission's Urban Tree Challenge Fund and Dulwich Society, has planned for 84 trees to provide a welcome boost to the area's famous green canopy.
A variety of young deciduous and evergreen species including flowering cherry, lime and oak trees will be planted on residential estates, verges and other open spaces. Species have been selected to be drought-tolerant, as well as providing variety in form, size and ornamental qualities.
Street Tree Care will start the work in late autumn, and will be on hand to share information about the work with any interested residents or visitors. The trees will be maintained for three years to ensure they establish successfully. They will be surveyed onto a new database so that they can be inspected and cared for on a regular basis. In most cases they will be planted with green watering bags at the base which can easily be filled.
This and future schemes aim to maintain canopy cover along green links to help enhance biodiversity, boost carbon capture in an urban environment and support our efforts to adapt to climate change.