NEWS:
Autumn on the Estate
16 September 2021
As autumn unfolds, so do new opportunities.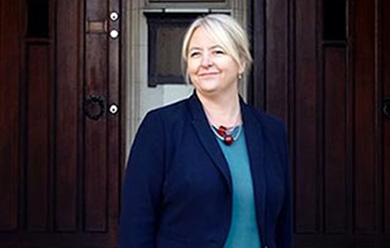 Simone Crofton, Chief Executive
The recent opening of Redemption Roasters at the North End of the parade is already a hit and is serving excellent coffee. It will be joined shortly by Megan's all-day restaurant which welcomes people and dogs, as well as Heritage Cheese on Calton Avenue. In West Dulwich, Oystermen Seafood Bar and Kitchen opens soon and new grocer Elderflower will be tapping in to the desire to have local doorstep deliveries of fresh groceries, without the carbon emissions.
I am pleased that the Estate office doors are finally open once more. In this issue, we report on future plans for the Great North Wood project, one of the most precious environmental gems we are lucky to be home to.
Local arborist John Welton offers readers regular seasonal gardening advice, this time on tree-planting. At the Estate, we are particularly proud of our work maintaining and planting trees, looking after our natural heritage, helping to make this area one of the greenest in London. This is something that we can all contribute to, with the right knowledge, space and time. For those without the space, the community orchard always welcomes volunteers.
Happy autumn.
Simone Crofton, Chief Executive