NEWS:
A message from The Dulwich Estate's Chief Executive
02 April 2020
Much has changed in these past couple of weeks and at a speed none of us could have imagined. The Estate is working to both uphold and promote the important public health guidelines on Covid-19 designed to keep us all safe.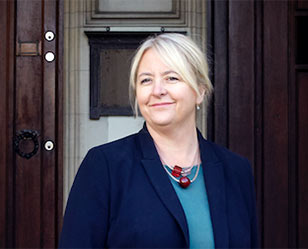 This means that you may experience some disruption to the normal services we provide – like maintenance, cleaning and gardening. You can read our q&a on how we are working during lockdown or contact us as usual with any queries.
Our community shops and services in Dulwich Village, Herne Hill and West Dulwich are facing huge challenges – some with the pressure of unprecedented demand, others with the loss of their trading premises during lockdown.
As they adapt and diversify, we encourage you to support them as much as possible. Please shop locally using the new delivery and collection services they have set up in order to maintain social distancing. They have provided the beating heart of our high streets, and our shopping habits can go a long way to support them. If you are able, please use some of the new services our local shops are providing.
Finally, I and The Dulwich Estate team and Trustees wish you and your families well. Thank you for your patience and understanding at this time. We will continue to share updates through our website and e-newsletters.