DULWICH STORIES:
Sociable and secure since 1616
The Dulwich Almshouse Charity (DAC), one of the main beneficiaries of The Dulwich Estate, was established over 400 years ago to provide safe accommodation to those in need. Today, that accommodation can be found at Edward Alleyn House on College Road. The Grade 2 listed building, owned by DAC, is the site of 16 warden-assisted apartments for local over-60s. Here we meet two of the residents – Sheila Grantham and Mick Kilgallon.
"When I'm out and about lots of people ask me about the building and its history. They tell me I'm very lucky to live here."
Sheila is 88 and one of the more recent arrivals at the almshouse.
"I knew quite a lot about the almshouse before I moved in, because I used to visit my friend who lived in here. Shelley, our warden, calls round at about 9 o'clock every morning to make sure I'm alright. That's nice. Any problems, I know Shelley will sort it out. I feel safe. I really do.
"Before I moved here, I could go a long time without really seeing anyone to talk to. But here you'll always find someone. It's lovely. I'm well settled. There are 14 of us and I know most people here. I like the company. When it's nice weather, we sit out the front. We might go for a walk or sit in the gardens and read a book. We have a weekly knit and natter and make blankets for the premature babies at the hospital. On a Thursday, we all go shopping with Dial-a-Ride. We have a cup of tea in the café and catch up on the gossip before we come back.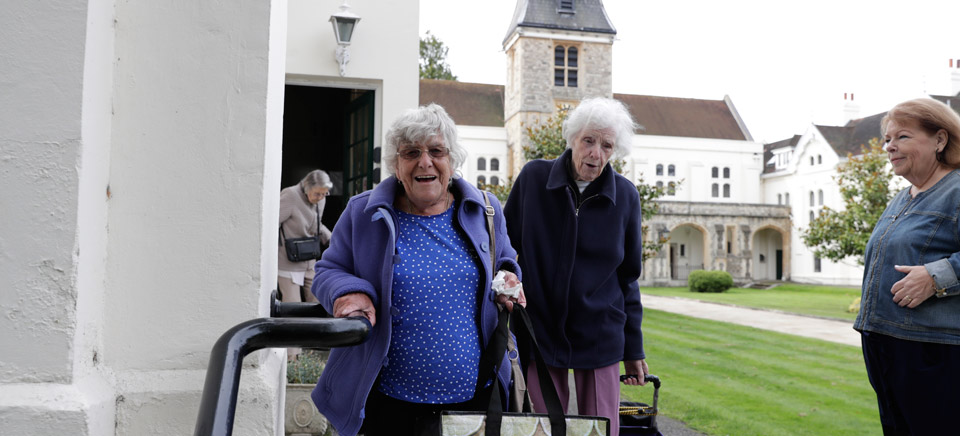 "Round here, you always meet somebody. And if you're nice to them, they're nice to you. I'll go in the park and someone will talk to me, or I'll talk to them. I often chat to the young mums. I like company. It's lovely living here. It's very peaceful and it's easy to go out walking. We sit around in the gardens in the summer. All my friends come from where I used to live and we meet in the café in the park most Sunday mornings."
Mick has been a resident for seven years. He has lived in the area for many years, working as an electrician in the hospital wards and houses, and at Fordhams in the village.
"This is the nicest place I've ever lived. I love it."
"I've really been lucky. Before I moved here I had a little house with a garden but I didn't have the time to do gardening. I was coming up for retirement and I was hoping for a smaller place and came to have a look.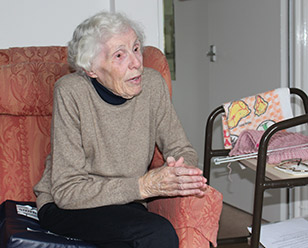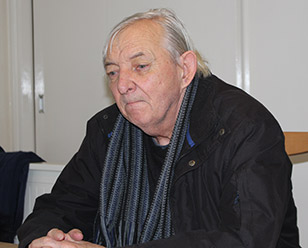 "It's so peaceful. I sit outside here and go over to the park and I get out and about. Every day, I try to go out to the library or shopping, then I'll come back here and do the washing. I go to the gym on Crystal Palace Road twice a week. I enjoy that. I don't go up into town anymore – everything I want is here. Since I've retired I've got into art, and I go to next door to the gallery then sit down and have a coffee afterwards and talk about it.
"We have coffee mornings and I'm the only man sometimes, but I don't mind. But they know I won't come if there's any sport on! In the summer, we have outings to the seaside and last year we went to the Museum of Kent Life. When we have charity sales, I do the teas.
"I like everything about living here. It's lovely. The people are nice and we look out for each other. The last couple of years, I have had chest infections and all the other tenants help me out. And I keep an eye on my neighbour because she falls for scams. When a bulb goes they might call on me. But that keeps me going."
Find out more about the DAC and about applying for accommodation in the almshouse. www.dulwichalmshousecharity.org.uk.