DULWICH STORIES:
Dr Rosemary Leonard
Dr Rosemary Leonard is a familiar face to many around Dulwich, having lived and worked in the area for 30 years  - and she can't imagine living anywhere else. "My sons went to Dulwich College, where I'm now the medical officer, I sing in the Dulwich Choral Society and I'm in a local book group. Last summer I cycled to Paris to raise money for St Christopher's Hospice. You could say I have a taproot to the area!"
However, her roots were not so deep that she couldn't move – and in early 2018, Rosemary and her team relocated from the old Rosendale Surgery to a stunning new community health practice on Croxted Road, developed by The Dulwich Estate.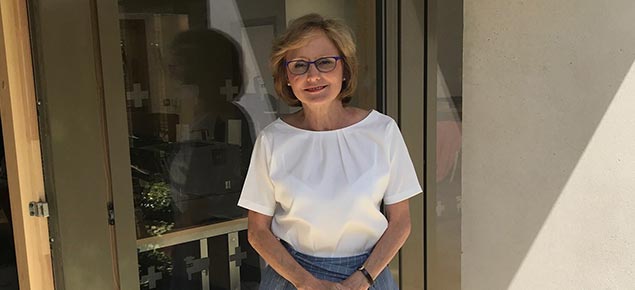 "The Rosendale Surgery was a dilapidated Victorian conversion with poor access that wasn't big enough for our needs," Rosemary explains. "The old Unigate Dairy site had been empty for years, and The Dulwich Estate started a joint effort to get the go ahead to develop the site."
With permission received, The Dulwich Estate oversaw and funded a £6.9 million mixed development which included converting the disused site into a contemporary health centre with a wide range of facilities.
"The Dulwich Estate has given us a fabulous state-of-the-art surgery," says Rosemary, "a real 21st century health centre. The architecture and ambiance are wonderful and everyone is delighted. It includes a large kitchen and staffroom and we're planning to do healthy eating classes here. It means we can share the cooking and food of all the different cultures and nationalities here – one of the things I love about Dulwich is that we have an incredibly mixed community – and show how to do it in a healthy way. "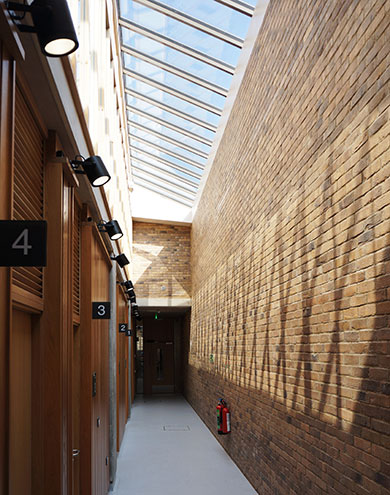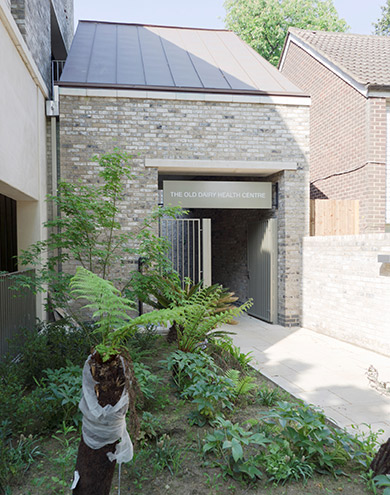 But the health and community uses don't stop here. "We also have a multi-purpose room where we're planning to hold exercise classes for older people who might not want to go to a gym. The patient participation group have all sorts of plans to hold knitting groups and reading groups in these wonderful new premises. We really will be a health and community centre for Dulwich."
To find out more about what's on offer at the Old Dairy Health Centre, or register as a patient, see www.theodhc.co.uk.