Roof insulation
The heat in your home rises and roofs can be a significant area of heat loss. Increasing levels of insulation in your roof is a good place to start improving the energy efficiency of your home. The added benefit is that increasing insulation can also help to keep your house cooler in the summer.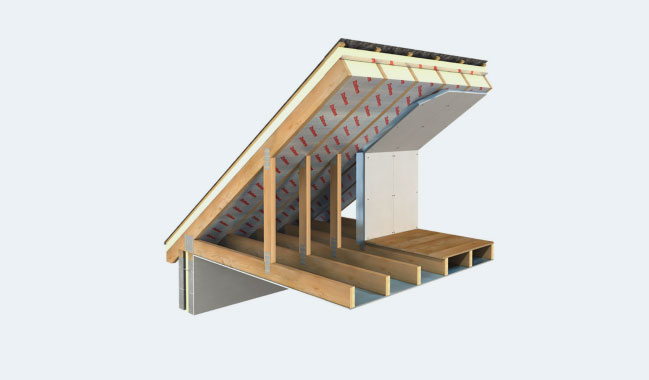 You can add more insulation internally either between or over ceiling joists, or between or under rafters. The new Building Regulations Part L has increased the recommended insulation levels for homes. Most insulation installers will recommend Rock Mineral Wool insulation commonly known as 'roll-batt' which is non-combustible and resistant to rot. Increasing insulation levels can require additional ventilation to avoid damp issues and therefore you should always use a reputable installer. There are alternative materials available made from recycled newspaper, natural wool, hemp and wood fibre products, but you should seek professional advice.
If you are replacing your roof material and wish to add insulation above your rafters, or to install solar panels you will need to apply for a licence from the Scheme of Management. You would be required to send drawings showing the interface details such as the eaves, party walls and gables to ensure that the external appearance of your property is not affected.
Building Regulations
Any new work should meet the current standards and Part L1B deals with the energy efficiency in new and existing dwellings. Further details of the Building Regulations requirements for existing dwellings can be found at www.gov.uk