400 YEAR ANNIVERSARY:
The impact of war
The two world wars had a significant impact on the area. In 1917 during World War I (1914-18) several military hospitals were located in Dulwich. Kingswood House was a Canadian Forces Military hospital and Dulwich Hospital was named Southwark Military Hospital. A Red Cross hospital was located at 42 Dulwich Wood Avenue.
The first Housing Act after World War I was introduced in 1919 following a speech by the prime minister, David Lloyd George in which he stated that the country should build 'homes fit for heroes'. The Sunray Estate to the north of Dulwich Village was built between 1921-24 as part of this campaign. Under pressure from Camberwell Council who wished to use compulsory purchase powers to provide social housing, 290 affordable homes were built using Garden City principles. The idea of building small cottages with gardens was a success and a further development using this model was built at Roseway on Turney Road in 1924.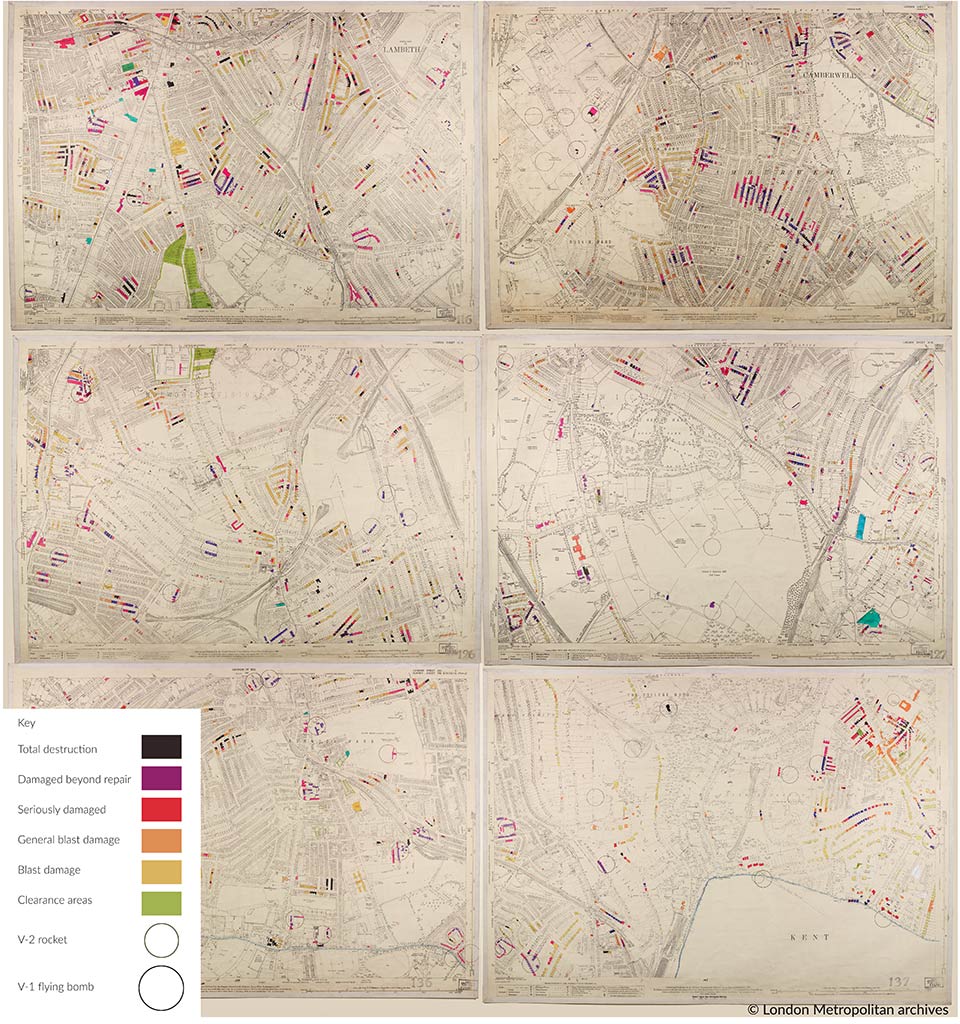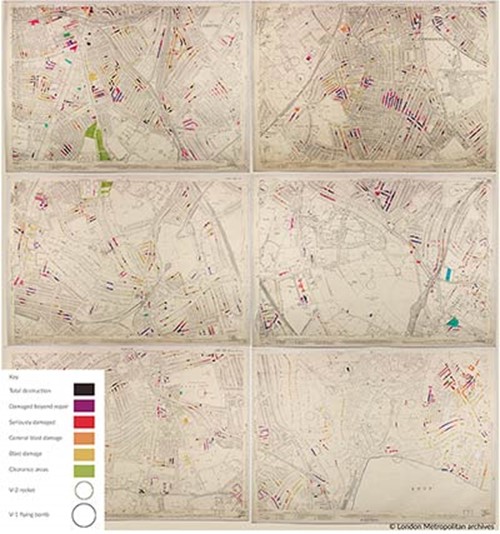 During World War II (1939-45) 501 high explosive bombs and thousands of incendiary bombs hit Dulwich. Ninety per cent of houses within the Borough of Camberwell, where Dulwich is situated, suffered some degree of war damage.
In January 1945, seven people were killed when a V-2 rocket directly hit 69-81 Court Lane. The most serious local incident took place one busy Saturday afternoon on the 5 August 1944, when a V-1 flying bomb killed 23 people at the Co-operative store on Lordship Lane.