400 YEAR ANNIVERSARY:
Post-war planning
During World War II many local sports fields were requisitioned by the Ministry of War for use as searchlight stations or anti-aircraft batteries. Local schools closed and children were evacuated. Rationing and fuel shortages continued to affect Dulwich in the post war period. Bombed sites such as The College of God's Gift, Acacia Grove and parts of Park Hall Road needed to be rebuilt. While local shops replaced their temporary frontages with new plate glass, queuing in the street for rationed provisions was still a way of life.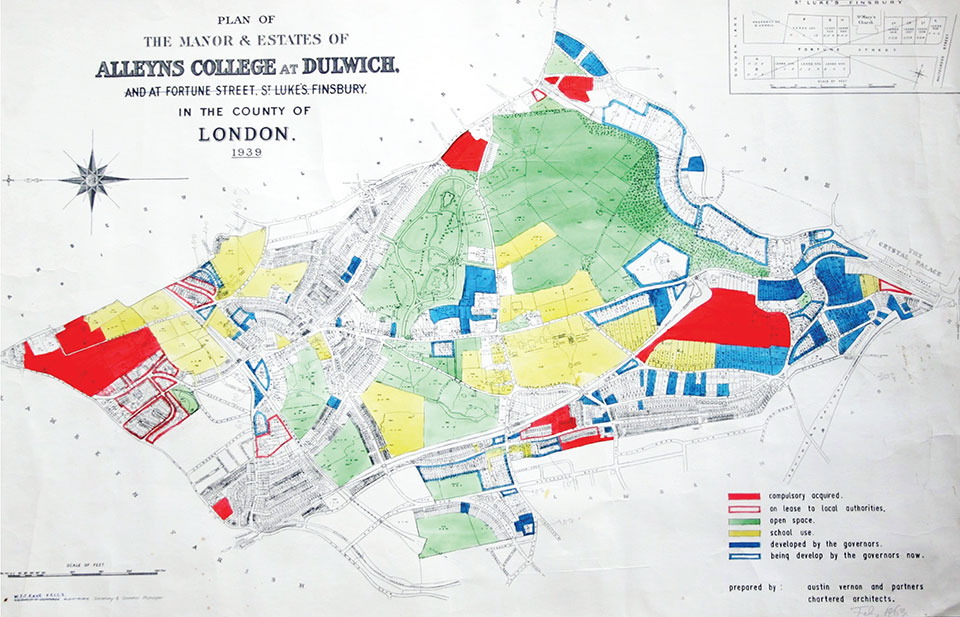 Temporary buildings called Nissen Huts were erected to house homeless families on land on Rosendale Road accessed from Croxted Road. For some these provided accommodation for five years. Driven by a desperate need for houses, London County Council compulsory purchased many sites throughout London. This enabled local councils to build large estates at Denmark Hill, Sydenham Hill, Lordship Lane, Croxted Road, and the Kingswood Estate at the southern tip of the Manor of Dulwich.
The 1955 London Development Plan identified Dulwich as worthy of preservation and the housing density was limited to just 50 people per acre, significantly less than neighbouring boroughs. Estate Governors employed architect Russell Vernon to initiate the Dulwich Development Plan. He proposed mainly low-rise developments, but included seven blocks of flats at Tylney Avenue and Lymer Avenue, as well as on Sydenham Rise and College Road to achieve the required density.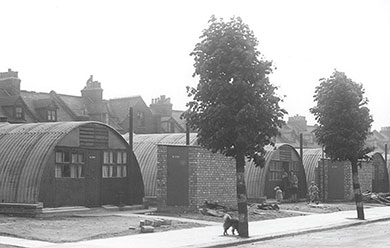 Nissen huts like this provided temporary housing. The huts which fronted Croxted Road were initially a prisoner of war camp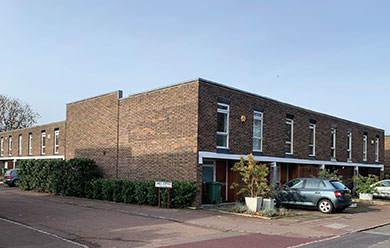 Terraced houses at Lings Coppice built c.1968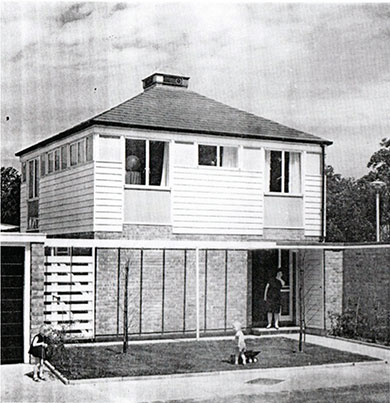 Courtyard Houses Croxted Road, West Dulwich, S.E.21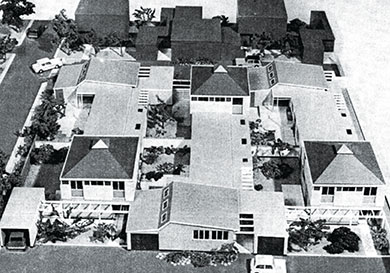 The Whytefleld Estate built 1961-67. It is one of the largest low-rise housing developments within the Estate and comprises, Cokers Lane, Coney Acre, Perifleld, Pymers Mead, 176-188 Rosendale Road and Walkerscroft Mead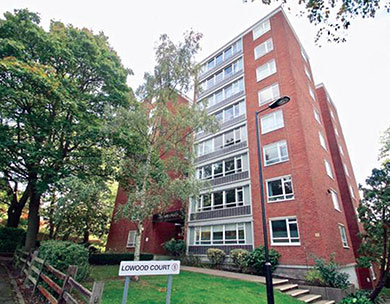 The site near Farqhuar Road close to Sydenham Ridge was steeply sloping. The height of the high-rise blocks was considered not to affect the skyline